about us
Our Message
DRIVE THE VISIONS OF OUR CLIENTS
AND CREATE THE FUTURE OF OUR SOCIETY
Our office was established to drive the realization of our clients' visions and the futures through tax and accounting expertise.
With the recent changes in our business environment, such as digitalization and climate change, the activities of individual businesses become more complexed, which also lead to advancement of taxation and accounting procedures on a global scale.
Those changes remind us that It is critical for the professionals to respond to the changes with agility and to continue to refine our expertise to meet the expectations from our clients and other stakeholders.
At the same time, we believe that it is essential to provide professional services from long-term perspective so that we can fully support the maintenance and development of our clients' businesses, rather than just solving short-term business issues.
While grasping the needs and management issues of each client, we also put the value on the attitude of continuous growth of our staff members by changing ourselves.
As a business partner whom our clients can consult at any time and in any situation, we provide a wide range of service lines including tax advisor contracts, set-up for new businesses, cash flow analysis, and other tax and accounting professional services. We believe these service line will cover the each phase of your business.
To provide quality and trusted professional service, we embrace the importance of communication to nurture mutual understanding, which we believe also lead to long term value creation of our clients.
We also put our best efforts to realize sustainable future through the realization of diversities and globalization in Japan.
"Drive the visions of our clients and turn them into the future of society"
The vision is the basis of our office, and we will always think and act upon it to achieve the vision.
We sincerely hope that we could share the future of your businesses, and look forward to supporting you.
Sincerely,
Representative Tax Accountant
Mika Nakagama
About Us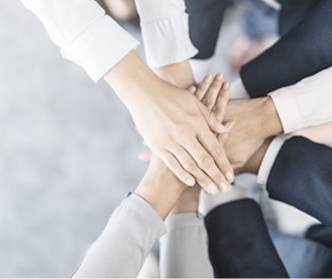 A BROAD RANGE OF TAX AND ACCOUNTING SERVICES TO COVER ACROSS THE PHASES OF YOUR BUSINESS IN JAPAN
We'll offer a broad range of tax and accounting services to meet the various needs arising from your business operations. (e.g. Tax Advisor Contract, Tax Returns, Payroll, and etc.) With our line of services we'll cover each phase of your business ranging from new company set up to inheritance in Japan.
We get hold of the actual goals and the needs of your business and tailor our service to fit into them. We can offer specific services on a ad-hoc basis such as tax returns and payroll.
We can also provide support for clients who are aiming to achieve the efficiency of accounting process or to implement the new accounting and payroll systems.
When you are considering to change tax advisor we could hear your needs and offer the tailored plan.
Feel free to reach out to our office for any Tax and Accounting needs.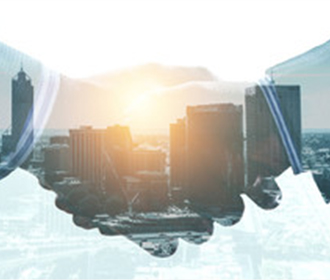 QUALITY AND TRUSTED SERVICE
We believe that communication and mutual understanding are the keys to maintaining high quality and building a trust with our clients.
We also put emphasis on the agility of our service so each of our clients is fully focused on driving their businesses.
With rigorous reviews of our service and continuous enhancement of our expertise, we will deliver added values to your business.
In addition, our advice will also focus on the next steps of your business from mid-term and long-term perspective.
In our day-to-day communication, we will put our best efforts to provide easy-to-understand explanations of Japanese taxation system to our clients.
We are committed to be a business partner whom our clients can consult at any time and in any situation.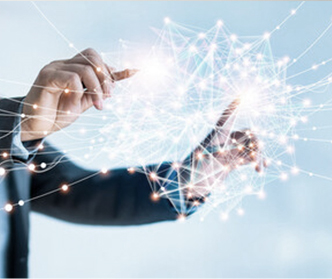 EFFORTS FOR THE FUTURE – e.g. GLOBALIZATION, AND DIGITALIZATION IN JAPAN
Despite the impact of COVID-19, globalization of the business has been still considered to be accelerated virtually with increased cross-border transactions and the establishments of new businesses in Japan
Our office provides support for clients operating various types of businesses in Japan.
With all the services and communications provided in English, We will support each phase of your business in Japan.
We can fully provide our services with remote environment and respond to your needs regardless of where you are located.
Please feel free to contact us even if you are outside the Tokyo area.
Profile – Representative
Mika Nakagama
Japan Certified Tax Accountant
(Registration Number : #145718)
Career Summary
2005 –
Local government employee in HR and labor affairs, national health insurance, and statistics.
2014 –
Worked at a tax accountant office in Tokyo, in charge of accounting and taxation for a wide range of corporations, hospitals and individuals.
2015 –
Moved to New York City. Worked at an accounting firm in New York State, in charge of accounting and taxation for corporations and individuals.
2018 –
Worked at a tax accountant's office in Tokyo, in charge of accounting and taxation for a wide range of corporations, hospitals and individuals. Also engaged in supporting Tax Agency's audit, in-house accounting and setting up new businesses.
2019 –
Worked at an international accounting firm in Tokyo, in charge of accounting and taxation for foreign companies and individuals. Also engaged in IPO processes of venture companies.
2021 –
Established Mika Nakagama Tax Accountant Office
B.A, Mathematics, Tokyo Woman's University
Towards Our Sustainable Future
OUR CHALLENGES LEADING TO
THE SUSTAINABLE FUTURE OF THE SOCIETY
Goal 3. GOOD HEALTH AND WELL-BEING

We are committed to create an environment where all employees can secure a healthy life and realize a fulfilling life both mentally and physically.
– Ensuring a work and life balance for each and every staff
– Promote the use of paid vacations.
– Promote the use of special leave such as summer vacation and wedding leave.
– Promote remote and hybrid type of working style
Goal 7. AFFORDABLE AND CLEAN ENERGY

We are striving to reduce our power consumption and paper consumption to reduce our impact on the global environment.
– Promotion of digitalization to make our business process paperless
– Promote remote and hybrid type of working style
– Enhance efficiency and encourage staff members to leave work on time.
Goal 8. DECENT WORK AND ECONOMIC GROWTH

We are working and discussing to design a career plan that enable maximizing our potential.
– Realization of work styles that match the values and life stages of each staff
– Provide work opportunities that match the desired career path of each staff
– Ensuring transparency and fairness in management
– Achieve high productivity and efficiency
Goal 5. GENDER EQUALITY

We are supporting work styles that fit various life stages, such as childcare and nursing care.
– Recruitment and Promotion of diversified members including female
– Provide support throughout life stages
– Offer Childcare Leave
– Supporting employee diversity
Goal 4. QUALITY EDUCATION

We are committed to create an environment where people can continue to learn throughout their lives, and we will implement initiatives to return the expertise we have accumulated to society.
– Provision of internal and external training opportunities
– Support for getting credentials and exams
– Special leave before examinations
– Pro bono activities through our expertise